Many Filipinos are looking for ways to check the TIN number Philippines online. A Tax Identification Number (TIN) is required in several instances, such as applying for a job, opening a bank account, putting up a business, or signing up for an investment account with a stockbroker site.
Once you have your TIN, it's important to remember it or write it on your most-used notebook because if you forget it, you can no longer apply for a new one. Having multiple TIN is punishable by law, as it will look like it's your way of avoiding taxes. The TIN issued to you is your one and only number in your lifetime that cannot be replaced.
You don't have to panic though if you forgot your TIN, as there are different ways to recover your forgotten or lost TIN. If you want to avoid the long line at the  Bureau of Internal Revenue district offices, you have two other options that don't involve physical appearance at the office.
Keep on reading to know how to check TIN number Philippines online!
How to Check the TIN Number Philippines Online?
Here are two options for Filipinos on how to check the TIN Number Philippines online.
Option 1 — Got to BIR's Website
The first option you have is to visit BIR's official website.
Step 1: Visit BIR official website
Step 2: On the landing page, tap the "other E-services" where the eReg TIN Query can be found.
Step 3: The eReg TIN Query contains your basic information, like name, birthday, TIN, and RDO code. However, you will need some help from an authorized person to access it. If you know someone, then you can ask them.
Option 2 — Download BIR Mobile TIN Verifier App
If you don't know anyone who can access the eReg TIN Query, don't worry. Another way how to check the TIN number Philippines online is through the BIR Mobile TIN Verifier App.
In early 2021, BIR launched the Mobile Taxpayer Identification Number (TIN) Verifier application to help taxpayers recover or verify their TINs without going outside their homes.
The tax verifier app provides real-time responses to taxpayers' TIN-related inquiries. It is available both in the App Store (for IOS users) and Google Play (for Android smartphone users).
Through this app, you can recover your lost or forgotten TIN. You just have to provide your personal details (such as name, birth date, etc.) and take a selfie with a valid government-issued ID. You will also need to upload a photo of the same ID for verification purposes.
Moreover, the app can also help taxpayers validate their TINs. Recovering and validating a TIN has the same steps, but you would also need to input your TIN in the latter process.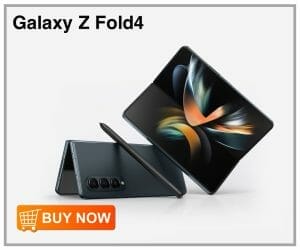 Here are the steps on how to check the TIN number Philippines online:
Step 1:
Download the application on Google Store or scan the QR code below
Step 2:
Go over the Mobile App Disclaimer and click the "Proceed" button.
Step 3:
Click the TIN Verifier button
Step 4:
Read the TIN verifier Disclaimer and click the "Proceed" button.
Step 5:
Choose between TIN Inquiry or TIN Validation.
Step 6:
Provide the following required information:
Your full name
Birthdate
Address
Civil status
Spouse name (if applicable)
Take a selfie with a valid government ID
In case of TIN Validation, the TIN shall be provided along with the above-mentioned required information
Step 7:
Wait for the TIN INquiry or TIN Validation result
You can easily use the Bureau's Mobile TIN Verifier App to find out information about or validate your TIN without physically visiting the BIR office!
With the use of this mobile application, Filipino taxpayers can use their mobile devices to send online TIN validation and TIN inquiry requests, and the relevant BIR office will respond in real time.
Simply follow the instructions above to see how simple it is to use.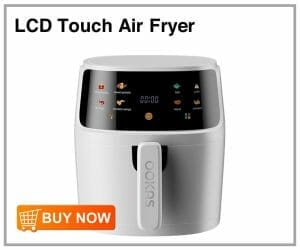 How to Verify Your Tax Identification if You Lost or Forgot?
If you have lost your Tax Identification (TIN) or if you forgot your TIN number, you can use the following methods to verify your identity:
Use your Social Security number
Use your date of birth
Use a copy of your driver's license or state identification card
Contact the BIR trunklines at 8981-7000 / 8929-7676 or visit the BIR website https://www.bir.gov.ph/index.php/eservices.html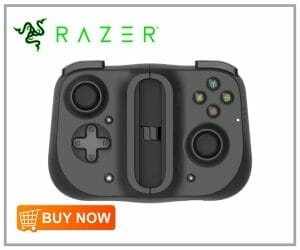 How can I verify my TIN number online Philippines?
The Philippines Bureau of Internal Revenue (BIR) is responsible for issuing tax identification numbers (TINs) to individuals and businesses.
To verify your TIN online, visit the BIR website and enter your full name, date of birth, and other details.
The website will provide you with your TIN number and other relevant information.
Can I verify my TIN number in any BIR branch?
Yes, you can.
You can also verify your TIN number on the website of BIR https://www.bir.gov.ph/index.php/home.html
Furthermore, you can email BIR contact_us@bir.gov.ph
Finally, you can also follow the BIR Facebook page and message them directly on Messenger.
How Many Digits are there in TIN Number?
The Philippine Tax Identification Number (TIN) is a nine-digit number given to individual and corporate taxpayers by the BIR for identification, tracking, and record-keeping purposes (plus a three-digit branch code). To guarantee they pay the correct taxes, foreign nationals working in the Philippines must also register with the BIR and obtain a TIN.
The TIN is now a requirement in order to get work permits and visas in order to increase the monitoring of their compliance. The BIR published Revenue Memorandum Order (RMO) No. 28-2019, which provides instructions on the application procedure and documentation needed for obtaining a Tax Identification Number.
What is a Tax Identification Number?
A Tax Identification Number (TIN) is an identification number assigned by the Philippine government to businesses and individuals for tax purposes.
The number is composed of nine digits and is typically displayed on business cards, invoices, or other documentation.
Why Do We Need a Tax Identification Number?
Tax identification numbers (TINs) are important for a variety of reasons. They serve as unique identifiers for taxpayers and are used to process tax returns, track tax payments, and manage government records. TINs are also necessary for many businesses to conduct legitimate transactions with the government.
TINs were first introduced in the Philippines in the early 1900s as a means of tracking individual income tax returns. Over time, TINs have become an essential part of our tax system and are now used in many other countries around the world. In fact, according to the World Wide Web Foundation, almost two-thirds of all websites use TIN verification services.
Without a valid TIN, it can be very difficult for taxpayers to file their taxes or receive important government services. Additionally, businesses that need to do business with the government may find it difficult to do so if they do not have a valid TIN. For these reasons, it is important that everyone has a valid TIN so they can easily access vital government services and files their taxes accurately and on time.
What is the Bureau of Internal Revenue?
The Bureau of Internal Revenue is the government agency responsible for collecting taxes in the Philippines. The bureau's main objectives are to ensure tax compliance and to administer the country's tax system. The bureau is also responsible for providing financial and technical support to the Philippine National Police Force and other law enforcement agencies.
Takeaway: How to Check the TIN Number Philippines Online (Fast & Simple)
In conclusion, the process of how to check the TIN number Philippines online is a fast and simple process. All you need is to visit their website or download the TIN verifier mobile app on Google or Apple. If you don't have a TIN number yet, you can easily apply for one online.