Don't know how to get a National ID in the Philippines? We've got you covered!
The Philippine Identification System ID (PhilSys ID), also called the Philippine Identification Card (PhilID), is the national identification card in the Philippines. The implementation of this ID is the local government's way of simplifying the transactions of all Filipino citizens and foreign residents in public or private sectors as we transition to a digital economy, which will allow people to have paperless and cashless transactions. The PhilSys ID shall be used as the primary means of identification for all Filipinos, regardless of age. It will serve as a valid travel document in lieu of a passport when traveling within and outside Philippine territory.
Suppose you haven't applied for one yet and don't know how, no worries. We'll show you how to get a national ID in the Philippines in three easy steps in this article. So keep reading!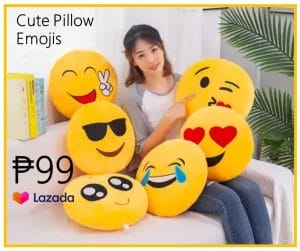 How to Get a National ID in the Philippines?
Here are 3 simple steps on how to get a national ID in the Philippines.
Step 1: Register online and book an appointment.
The first thing you need to do is to register online. Visit the Philippine Statistics Authority's online registration link portal. You simply have to input your personal information. After that, you will have to book your preferred appointment schedule for the second step.
After providing your details and choosing your appointment date, you will be given an Application Reference Number (ARN) or a QR code, which you need to show at the registration center, so make sure to write it down or take a screenshot of it.
Click this link https://register.philsys.gov.ph/ to register online.
Step 2: Go to Your Designated Registration Center
Visit the registration center on your chosen date and time of appointment. Be sure to be at least 30 minutes early as late registrants may not be accommodated. Also, you must see to it that you have brought with you all the required documents.
Bring an original copy of at least one of the following primary documents:
The Philippine Statistics Authority (PSA)-issued a birth certificate and one government-issued identification document that contains your full name, front-facing photograph, and signature or thumb mark.
Department of Foreign Affairs DFA-issued Philippine Passport or e-Passport
GSIS or SSS-issued Unified Multi-purpose Identification Card (UMID)
A Land Transportation Office (LTO)-issued Student's License Permit or Non-Professional/Professional Driver's License
If you don't have any of the documents mentioned above, you can bring an original copy of one of the secondary documents, which you can find on the PhilSys website.
After submitting your requirements, your biometric information, including iris scan and photography, among others, will be collected during your appointment.
Step 3: Wait for the Delivery
After completing Step 1 and Step 2, Step 3 is where you have to wait until your National ID Philippines arrives at your delivery address.
When it does, you need to show your transaction slip or any valid ID to the courier.
Who in the Philippines is qualified to receive a National ID?
All Filipino citizens, including Overseas Filipino Workers (OFW), dual nationals living abroad, and even resident aliens (foreigners who are living in the Philippines), are automatically qualified to obtain a National ID.
How Much is the cost of Philsys National ID?
The initial issuing of the PhilSys National ID is free for Filipinos. Only replacement of the PhilSys National ID due to loss or damage will incur a fee. As long as they submit their certificate, holders of a Certificate of Indigency are exempt from the aforementioned cost.
What is a National ID in the Philippines?
In the Philippines, a National ID is an identification card that all citizens are required to possess.
The ID contains information such as the holder's name, date of birth, address, and blood type. It also has a unique ID number that is used for various purposes, such as filing taxes and applying for government benefits.
Getting a national ID in the Philippines is fairly simple. Once your application has been processed, you will be given your National ID card and use it for any business or government transaction.
Why is there a need for a National ID in the Philippines?
What is the purpose of national ID in the Philippines? One of the reasons for bureaucratic red tape is the current multiple identity systems used by the Philippine government.
Filipinos must show numerous identification cards issued by various government entities to establish their identity both domestically and internationally.
The Philippines is one of just nine nations without a national identification (ID) system in the world. The issuance of identification cards by several agencies has resulted in needless and expensive redundancies, raising expenditures.
Where Can I Use My National ID in the Philippines?
To enhance governmental services and cut down on red tape in governmental transactions, the Filipino Identification System will combine all government-issued ID systems into one. Costs will be reduced, transactions will be made easier, and it will be convenient. The ID can be used by individuals as an official document that will be respected in transactions relating to their identification, marital status, date of birth, and other personal details.
It will be recognized for use when transacting with federal, state, local, government-owned or controlled enterprises, as well as financial institutions. As well as being used to get senior citizen benefits, it may also be used to identify voters, students, and employees.
Additionally, it can be utilized in court proceedings, to obtain police clearances, and during banking and financial institution transactions.
The advantages of a national ID program
The National ID system's primary objectives are to simplify processes, reduce the cost of government-related ID applications, and increase transaction simplicity and comfort.
So how does it work? Here are the answers:
Simple transaction
With a single ID for everything, a citizen's CRN, or national ID number, is linked to all of their personal data. A national ID system will allow authorized entities access to all of your personal information, including your birthday, address, phone number, driving history, criminal history, and loan information.
This will simplify interactions with public and private entities as well as the flow of information.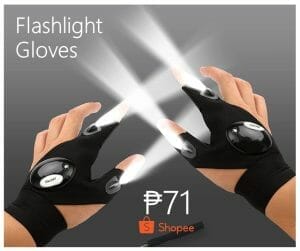 Other "valid IDs" are not required.
We currently use several IDs for things like SSS, Philhealth, Pag-IBIG, taxes, and voter registration.
Although it makes logical to have a separate ID for each since they are, after all, distinct government entities, it would be more convenient and effective if they were all linked to a single ID.
Government and commercial organizations will no longer require additional IDs in order to authenticate a person's identity once a national ID system is in place. Verification is already simple because to the automated system that will be implemented together with the Philsys.
Filipinos don't need to worry about having many legitimate IDs with them just to start transacting at banks and airports (which is a typical scenario in the country).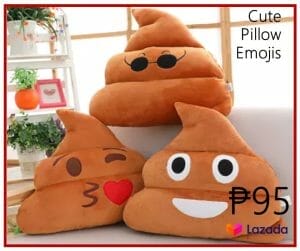 Easy to verify
According to several Filipino legislators, the use of the Philsys will ensure a flawless and extremely secure procedure of identification.
The government's aim to eventually deploy biometric machines in all of its key agencies will make this practicable.
Once the national ID system is in place, visiting SSS, Philhealth, Pag-IBIG, or any other government offices will be less of a burden.
Conclusion: How to Get a National ID in the Philippines in 3 Simple Steps
In conclusion, getting a national ID in the Philippines is a quick and easy process that can be completed in just a few steps. With this ID, Pinoy residents can enjoy a variety of benefits such as easier access to government services, discounts on certain products and services, and protection against identity theft.
So if you're a Filipino citizen, don't wait any longer-get your national ID today!
By following these three simple steps on how to get a National ID in the Philippines, you can have your PhilSys ID in no time. So what are you waiting for? Go out and get your national ID today!