Here are simples steps on how to get Philippines passport and how to apply Philippines passport for minors.
If you want to know how to get Philippines passport, you've come to the right place! This post tackles the step-to-step guide to DFA passport application.
The application process is actually simple; however, the challenging part is setting an appointment online. Because we're still dealing with the pandemic, there have been changes in business hours and the number of employees per day.
Keep on reading to find out how to get Philippines passport!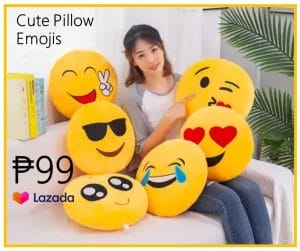 How to Get Philippines Passport for Adults
1. Confirmed Online Appointment
It's best to schedule an appointment three months prior to your travel date. To date, walk-ins or courtesy lanes are put off due to the pandemic.
Visit the DFA website and book an appointment https://www.passport.gov.ph/
For urgent applications, you can send an email to oca.cl@dfa.gov.ph.
You may also call DFA hotline regarding how to get Philippines passport at +632 8234 3488
2. Accomplished Applicant Form
After securing an appointment slot and paying for the application processing fee, you will receive an email confirming your appointment schedule.
The email also includes the link to your application form. Click the link to download the form, and print it out on A4-size paper.
3. Original and photocopy of Philippine Statistics Authority (PSA) Authenticated Birth Certificate on Security Paper
NOTE:
Married females (who are using their spouse's last name) must also present an original and submit a photocopy of the PSA authenticated marriage contract on security paper or report of marriage
Local Civil Registrar Copy is needed if the PSA Birth Certificate is not clear or readable.
4. Valid ID with one photocopy
You're only required to present one original and a photocopy.
Any of the following IDs are accepted.
Social Security System (SSS) Card
Unified Multi-Purpose ID (UMID)
Government Service Insurance System (GSIS) Card
LTO Driver's License
Professional Regulatory Commission (PRC) ID
School ID or Certificate of Enrolment with a student's photo and the school's dry seal (if student)
Senior Citizen ID (if senior)
Philippine Identification (PhilID)
Voter's ID or Voter's Certification (with NBI or police clearance)
PNP Firearms License
Philippine Postal ID (issued November 2016 onwards)
Overseas Workers Welfare Administration (OWWA) E-Card
Airman License (issued August 2016 onwards)
Seafarer's Record Book (SRB) issued from February 2020 onwards issued by the Maritime Industry Authority (MARINA)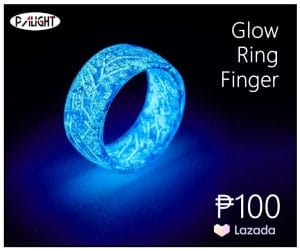 5. Personal Appearance
All applicants are required to be physically present at the DFA office on the day of your appointment schedule, as the application process involves gathering your biometrics data and taking a picture of you.
When capturing a photo, accessories (like earrings, necklaces, or other facial piercings) and colored contact lenses aren't allowed.
How to Apply Philippines Passport for Minors?
If you are a parent and applying for a passport for your child, here are the steps on how to apply Philippines passport for minors.
Confirmed Online Appointment
Accomplished Applicant Form
Philippine Statistics Authority (PSA) Birth Certificate (with Local Civil Registrar Copy if not readable)
Valid Government-issued ID of either parent with one photocopy
Marriage Certificate (if only one parent is accompanying the minor)
School ID (if applicable)
Personal appearance with either parent or authorized adult companion
5 Simple Tips on How to Apply Philippines Passport
Here are five simple tips on how to apply Philippines passport before going for an online appointment at DFA.
Gather the requirements
Accomplish the application form
Submit the requirements
Pay the fees
Claim your passport
How Much is the Passport in the Philippines?
For accelerated processing, applicants for new Philippine passports must pay PHP 1,200.00, and for standard processing, PHP 950.00. Authorized Payment Centers additionally charge a PHP 50.00 convenience fee on top of the processing expenses.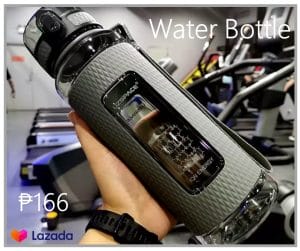 Where may Filipino passport applicants pay the processing fees for their passports?
The following Payment Centers accept payments for the processing fee for passport applications:
7-Eleven
Bayad Center
EcPay
Pera Hub
Robinsons Business Center and Department Stores
USCC (Western Union)
Villarica Pawnshop
Waltermart Department Store
What is a Philippine Passport?
A Philippine passport is an official travel document issued to nationals of the Philippines. It is valid for a period of 10 years from the date of issuance and must be used for international travel. Requirements for Philippine passports are similar to those of other countries, with the exception of a photograph, which must be 2-by-2 inches in size. A Philippine passport can be obtained through a number of channels, including embassies and consulates, primary registration offices (PROs), or travel agencies.
Why Do You need a Philippine Passport?
A Philippine passport is necessary for citizens of the Philippines who want to travel outside of their country. The passport allows the bearer to enter any country in the world. The passport is also a form of identification and can be used to apply for visas should you need them while traveling abroad.
How Can You Get in Touch with DFA?
Here are the contact details of the Department of Foreign Affairs and you may directly ask them how to get Philippines passport or how to apply Philippines passport for children.
Address:
2330 Roxas Boulevard, Pasay City, Philippines
Telephone:
(632) 8 834-4000
(632) 8 834-3000
8 234 3488 (For concerns about Passport Appointment)
8 651 9400 (For concerns about Passport, authentication, and  other consular inquiries)
DFA Facebook page:
https://www.facebook.com/dfaphl/
DFA Map:
The Advantages of a Philippines Passport
A Philippine passport is an excellent travel document that offers many advantages when traveling.
These include being able to visit 65 countries and territories without a visa or visa upon arrival, possessing a valid passport for up to 10 years from the date of issue, and being eligible for a range of visa-free benefits, including access to the ASEAN member countries.
In addition, passports issued in the Philippines are usually valid for up to six months beyond the expiration date listed on the document itself.
Visa Free Access for Philippine Passport Holders
Filipinos who have a valid Philippine passport can travel to 35 destinations with a visa-free status. Here is the list of territories and countries:
Barbados
Bolivia
Brazil
Brunei
Cambodia
Colombia
Cook Islands
Costa Rica
Cote d'Ivoire (Ivory Coast)
Dominica
Fiji
Gambia
Haiti
Hong Kong
Indonesia
Israel
Kazakhstan
Laos
Macao
Malaysia
Micronesia
Mongolia
Morocco
Myanmar
Niue
Palestinian Territories
Peru
Rwanda
Singapore
St. Vincent and the Grenadines
Suriname
Taiwan
Thailand
Vanuatu
Vietnam
Visa Upon Arrival for Philippine Passport Holders
Filipinos who have a valid Philippine passport can travel to 30 destinations with a visa upon arrival status. Here is the list of countries and territories:
Armenia
Cape Verde
Comoros
Guinea-Bissau
Iran
Kenya
Kyrgyzstan
Madagascar
Malawi
Maldives
Marshall Islands
Mauritania
Mauritius
Mozambique
Nepal
Nicaragua
Palau
Papua New Guinea
Saint Lucia
Samoa
Senegal
Seychelles
Somalia
Tajikistan
Tanzania
Timor-Leste
Togo
Trinidad and Tobago
Tuvalu
Uganda
Ranking of Philippine Passports in the World
The number of nations that don't require visas for entry for holders of Philippines passports (also known as visa-free countries) and those that do require a visa for entry (also known as visa-on-arrival countries) or an electronic travel authorization is added up to determine the Philippines passport's ranking in comparison to other international passports (eTA). There are now 1 eTA destination, 30 Philippines visa-on-arrival countries, and 35 countries that do not require a visa to enter the Philippines with a passport.
Passport holders from the Philippines can enter 66 different countries either without a visa, with a visa on arrival, or with an eTA. The Philippines passport is ranked 79 in the world as a result.
There are 163 other places where holders of Philippine passports require either a physical visa or an eVisa in addition to these visa-free and visa-on-arrival nations (i.e. visa required countries).